We're still asking why.
Eight months after one of the worst domestic terrorism incidents since 9/11, its impact continues to be felt on the nation's first-responder infrastructure and anti-terrorism efforts—as well as by the victims and their families.
On April 15, two pressure-cooker bombs exploded at the crowded finish line of the Boston Marathon, killing three people and injuring 183 others. For a nation that was beginning to relax its guard with the winding down of wars in Iraq and Afghanistan, it seemed an ominous portent of new terrors to come.
But the alleged culprits, as far as we know today, were not trained jihadist warriors from Al Qaeda; but two brothers—one an aspiring Olympic boxer and the other a popular college sophomore, whose parents had brought them to safety in the U.S. from the violence-torn Russian province of Chechnya and who, until recently, had been deeply integrated into American life.
The still-unanswered questions about their motives, plus the lingering debate over the roles played by federal and local law enforcement and intelligence before, during and after an event that effectively paralyzed a major U.S. city for nearly a week, were among the reasons a majority of TCR readers picked the incident as the year's most significant news story
It was an event with multiple dimensions.
The bombings triggered one of the largest urban manhunts on U.S. soil in our history, involving thousands of law enforcement personnel at every level who risked their lives investigating an act of terror whose full scope was unclear at the time. (One officer, an MIT security policeman named Sean Collier, was killed.)
The bravery and professionalism of Boston police coincided with troubling questions about our intelligence infrastructure. (The FBI reportedly was aware of the elder Tsarnaev's emerging interest in extremist Islam during the three years before the bombing and was told by Russian intelligence of a visit he paid to Chechnya; but did not act on the information.)
Just as worrying to many observers was the "shelter in place" notice from municipal authorities on Bostonians, requesting them to stay in their homes until further notice. Although it did not constitute the "lockdown" initially described in some media reports, the advisory –along with the presence of national guardsmen—contributed to the impression of a city under siege.
The bombing may also have been the moment when Twitter came of age as both a news source and an investigative tool. Boston police encouraged citizens to Tweet any clues to the whereabouts of the bombers, and dozens of self-appointed "citizen journalists" filled cyberspace with minute-by-minute news flashes—a few of which turned out to be misleading or wrong.
The national outpouring of sympathy and help for the victims, many of whom suffered life-changing injuries such as the loss of limbs, is worth celebrating—a reminder of how Americans can come together even during one of the most divisive eras in national politics. And it extended to our overseas allies as well: this month, 100 bombing survivors were given an all-expense paid vacation in the south of France, courtesy of the French government.
Next month, Attorney General Eric Holder is expected to decide whether to seek the death penalty for 20-year-old Dzokhar Tsarnaev, the surviving alleged bomber. (His elder brother Tamerlan was killed in a shootout with police during the citywide dragnet.)
However the case is resolved, we are sure to be left with more questions than answers.
But, more than anything else, the bombings made clear that Americans remain threatened by an ideology that is determined to exploit our vulnerabilities as an open, free society. The challenge of meeting that threat will continue to preoccupy us through 2014 and beyond. What happened in Boston's aftermath, TCR contributor Matthew Mangino wrote in explaining his choice of the bombing as 2013's top story, illustrated how "Americans have slowly reinvented their way of life to protect themselves from the threat of violence."
Whether we live in Boston, Houston or Des Moines, what further measure of civil liberties and freedom of movement are we prepared to give up to keep ourselves safe?
TCR's TOP TEN
It may be no surprise that violence and tragedy dominate an annual list of major criminal justice stories. But many of The Crime Report readers who responded to our annual survey emphasized the importance of looking beyond the headlines to developments that promised a longer range impact on the way our justice system operates.
"My picks are stories about 'sea changes'…and the social conditions underlying those changes, rather than less consequential yet fascinating stories," wrote one reader, who did not give her full name.
"Stories that show we need to make changes to end mass incarceration, the school-to-prison pipeline and kids tried as adults" were one reader's criteria for choosing 2013's significant developments. Alex S. Vitale, another reader, offered friendly advice to "focus on material that the mainstream media aren't already covering."
We don't have a problem with that. It's what The Crime Report tries to do throughout the year.
In fact, many of the stories listed below made the Top Ten list precisely because they indicated more fundamental trends or developments, for better or worse.
As we said last year, we won't pretend this is a definitive list. More readers than ever participated in this year's poll and since many of you represent the country's most informed criminal justice audience, we've taken note of some additional important developments that attracted your attention—even though they didn't make the Top Ten.
What's not in doubt, however, is that 2013 was a year with dramatic developments across the world of criminal justice. Next year promises to be just as eventful—and of course we hope you'll continue to watch with us.
In the next few days, we'll be publishing your choices for TCR's Person of the Year—the criminal justice newsmakers who had the greatest impact during 2013.
Meanwhile, as you read through the rest of the choices for top 2013 news stories, please don't consider the debate closed. We're eager to hear from you!
2. A NYC Judge Challenges Stop & Frisk
On Aug 12, federal judge Shira A. Scheindlin threw a wrench into a law enforcement practice that some consider a key factor in the remarkable decline in crime across the nation. Over-zealous enforcement of the tactic called "Stop, Question and Frisk," in which police are permitted to intervene with any individual whom they suspect has committed, or may commit, a crime has, said the judge, led to serious violations of the constitutional rights of New Yorkers.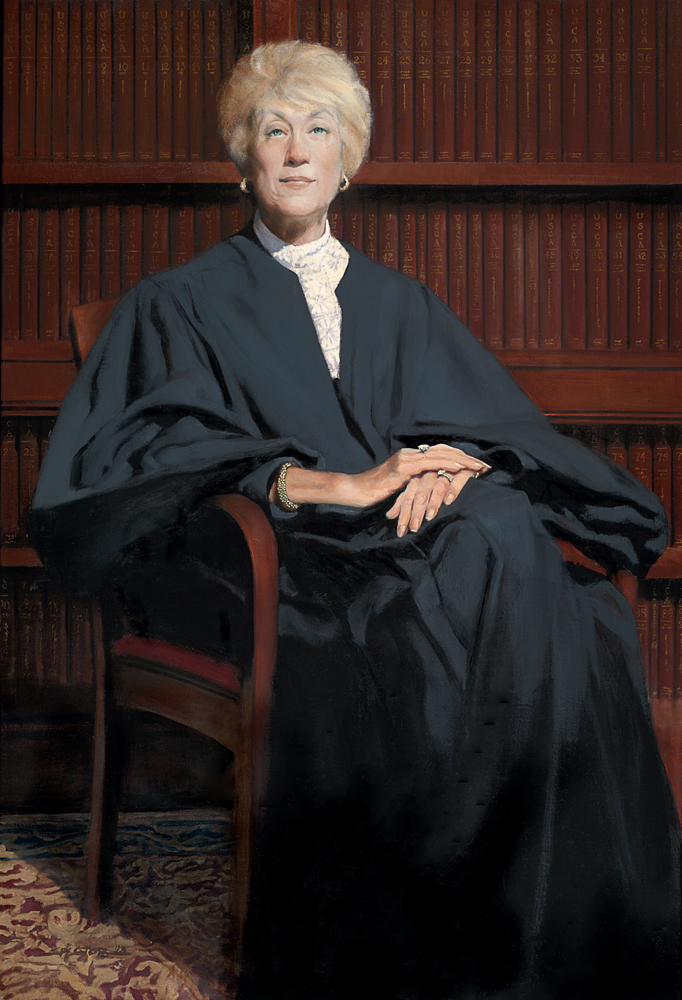 Scheindlin's 195-page ruling not only ordered the New York Police Department (NYPD) to change the way it deploys Stop and Frisk, but designated a monitor to ensure that police comply with her order.
The decision, according to reader Terry O'Neill of the Constantine Institute in Albany, NY, "is the most important….decision affecting police administration and practice we've seen since the 1979 U.S. Supreme Court decision in Monell vs Department of Social Services of the City of New York." And it is likely, according to reader Jim Jordan, to have "the greatest impact on policing in the near term."
However, things were complicated by the determined efforts of New York's outgoing mayor, Michael Bloomberg, and police commissioner Ray Kelly to neutralize the ruling. Two months after Scheindlin's decision, a three-judge panel of the Second U.S. Circuit Court of Appeals upheld the city's plea to vacate her ruling, pouring further salt on the wounds by ordering the judge's removal from the case on the grounds that her actions outside the courtroom, including interviews with journalists, displayed unethical partiality to Stop & Frisk opponents.
Although Scheindlin has since been cleared of the ethics charge, the city's appeal will be taken up by the full Appeals Court in March.
By then, however, it may become irrelevant, since incoming mayor Bill de Blasio has vowed to withdraw the suit.
Nevertheless, the efforts to reform the way the country's largest police force deploys a strategy bitterly criticized by civil rights advocates and community leaders as racially polarizing will be watched carefully around the country. Reader Michael J. Jenkins noted that while NYPD practices needed changing, Scheindlin's ruling "threatens to undermine an important tool for big-city police officers." He added: "As the NYPD goes, so goes the nation."
3. George Zimmerman is Acquitted
When a former neighborhood watch volunteer named George Zimmerman was acquitted on July 13 of second-degree murder and manslaughter in the death of 17-year-old Trayvon Martin, reactions across the nation reminded some of the polarized climate surrounding the murder trial of O.J. Simpson almost 20 years earlier.
Martin, an African American, was shot in February, 2012 while walking home late at night from his father's house in a gated community in Sanford FL. Martin resisted Zimmerman's efforts to question him, and in the ensuing scuffle Zimmerman claimed he was being choked to death. Under Florida's Stand Your Ground law, Zimmerman argued, he was justified in using lethal force to save his life. The jury found insufficient evidence for the murder and manslaughter charges, but pointedly did not make a judgment on the relevance of the Stand Your Ground law to Zimmerman's defense.
African Americans, including the President and Attorney General, considered the episode another painful example of the persistence of racist attitudes that perceive young black males as likely to commit criminal acts (see Stop & Frisk above). But the story did not just polarize the nation along racial lines. It coincided with the country's bitter ongoing debate over gun control—and as such it illustrates how Americans remain "deeply divided on social issues," observed one reader.
As of September, 26 states have enacted Stand Your Ground laws, and an additional seven permit the use of lethal force in self-defense through a combination of other statutes or provisions. Many others have expanded the right to carry concealed weapons—making the issue a continuing focal point for gun enthusiasts and lobby groups such as the National Rifle Association. Almost guaranteeing that the debate will keep dominating national attention next year, a similar "self-defense" case is now underway in the Detroit area, where a white homeowner has been indicted for the shooting death of an African American woman named Renisha McBride who allegedly caused a threatening disturbance outside his suburban home on the evening of November 2.
4. National Security Agency Spying Leaks
Former National Security Agency (NSA) contractor Edward Snowden set off a firestorm this year when he began leaking secret documents indicating that NSA surveillance extends into some of the most private corners of Americans' lives, not to mention the personal communications of overseas allies. The 30-year-old computer specialist now lives in Russia where he has been able so far to elude Washington's efforts to bring him to trial.
Is he a whistleblower? A patriot? Or a traitor?
TCR readers differed strongly, but there was a clear consensus that the revelations contained in the leaked documents offered a rare window into the extent of U.S. domestic and foreign intelligence-gathering in the years since 9/11. One of the more than 200,000 documents released to the press made the point bluntly: the NSA's purpose, it declared, was to "dramatically increase mastery of the global network" and "acquire the capabilities to gather intelligence on anyone, anytime, anywhere."
Equally worrying to some readers are U.S. government efforts to label journalists who published the information, or cooperated with Snowden, as terrorist collaborators or facilitators. With yet more leaked documents expected in 2014, the debate about how to strike the balance between civil liberties and national security is bound to get even more heated.
5. Marijuana Reform
The historic 2012 votes to legalize recreational marijuana in Colorado and Washington made our Top Ten list last year. But the story continued to percolate through 2013, as the states began the hard work of figuring out how to implement—and regulate—a legal market for a drug still listed in the federal criminal code as a controlled substance.
It goes without saying that other states, not to mention the federal government, will be watching carefully. For a nation that once poured its energies and funds into the so-called "War on Drugs," this is truly breaking new ground. Colorado implements its new law on January 1; Washington State's regulations are not expected to be ready until the summer. Meanwhile, Attorney General Eric Holder (to the dismay of many U.S. police forces) pledged that, for now, the feds would not try to pre-empt the state laws—keeping their focus on "serious" trafficking. Stay tuned.
6. Target Bans the Box
On October 26, the Target Corp. announced that it would no longer require applicants for employment to answer questions about their criminal record—usually contained in a box on job applications. The announcement by the Minneapolis-based company was intended to conform to Minnesota law, but what lifted the announcement into a major story of 2013 was the company's decision to make its policy national.
The private-sector initiative could encourage other firms to end a form of employment discrimination that potentially affects more than 65 million Americans who have criminal records (many of them African American). It stood out among several noteworthy examples in 2013 of efforts to give nonviolent offenders, who comprise the majority in our prisons and jails, a decent chance to build productive lives when they are finally released. Philadelphia, for example, announced on October 21 that the formerly incarcerated will no longer be listed as "ex-offenders" in official city communications.
But, as TCR Commentator Glenn Martin wrote in an essay earlier this year, it's only the beginning of what should be a dedicated national campaign to eliminate the "legal and statutory restrictions, inadvertent and deliberate discrimination practices, and the cultural stigma associated with having a criminal record (that) prevent many people from obtaining services such as education, public housing, employment, public benefits— and even from being foster parents."
7. The 'Cyberization' of American Policing
Pilotless drones. GPS mapping and shot-sensor technology. Biometrics. License plate readers. Body cams.
Digital tools, including ones usually associated with the military or national security agencies, are increasingly becoming part of the MO of American policing. Stories over the past year documented the steady shift towards the use of these technologies for crime control, particularly in big cities with the budgets to pay for them.
In fact, some of the money being used to buy those technologies is coming from federal anti-terrorist funds. One example: the Domain Awareness Center in Oakland, CA scheduled to come on stream in the summer of 2014, will process so-called "Big Data"—ranging from social media posts and video from red light cameras to commuters' electronic toll payments—for the use of routine municipal law enforcement. While digital skills are clearly needed by cops to address increasing online threats, ranging from cyber-bullying to cyber-sabotage, are the newly wired police forces essential to maintaining law and order on city streets? And if they are, what limits should be applied?
Many readers saw the emerging U.S. cyber cop as one of this year's most important trends, and hope it expands during 2014. "We need to have more computer training…to keep up with the demand of increasing crime," wrote Janice Murphy. But not everyone was pleased. Red light cameras affect "millions of middle Americans who, until receiving one of the tickets, would be solid supporters of the police," peevishly noted a reader who signed his name as "Jim."
8. JP Morgan Pays Up
Five years after the economic meltdown, Washington's crackdown on the misbehavior, Ponzi-scheming and outright fraud that contributed to the crisis hit the treasure chest of America's richest bank. On November 19, JPMorgan Chase agreed to pay a $13 billion fine to the federal government for financial irregularities connected to its promotion of risky mortgage securities between 2005 and 2008. The implosion of such securities was widely considered to be the trigger for the collapse of leading security firms and banks, which in turn fueled America's most serious economic crisis since the Depression.
It represented the largest fine a single company has ever paid the feds in a civil case (there were also rumors of forthcoming criminal charges). A month later, federal prosecutors levied an additional $2 billion fine on the bank in connection with the alleged failure to disclose to federal regulators its concerns about the massive years-long Ponzi scheme operated by Bernie Madoff (now serving a 150-year term in federal prison). "Finally," noted TCR Contributing Editor David Krajicek, "there has been a measure of comeuppance for some of the white-collar criminals behind the financial disaster."
Although federal prosecutions of white-collar criminals actually declined overall during 2013, according to the Transitional Records Access Clearinghouse (TRAC) at Syracuse University, many readers agreed that the JPMorgan settlement and others during the year signaled Washington's increasing willingness to hold the country's top financial institutions accountable for misbehavior.
But if the economy continues recovering. in 2014, will our financial regulators continue to display the same toughness—and will the CEOs (and their accountants) get the message ?
9. Ohio Pulls Educators into Court for Teen Misbehavior
On December 13, the superintendent of schools in Steubenville, OH and three other school officials pleaded not guilty to charges that they failed to exercise proper oversight over students in a case that involved the rape of a teenage student the previous year by two of her classmates. TCR readers highlighted this grim local story because of the questions it raised in an era of increasing reports about school bullying and other forms of student misbehavior that have resulted in tragedies.
According to Ohio Attorney General Mike DeWine, who filed the controversial charges, adults should ultimately be held responsible for criminal acts occurring in environments under their nominal control or supervision. Although two students were convicted of the actual rape, DeWine argued that teachers, coaches and school administrators effectively created an atmosphere that facilitated such behavior by turning a blind eye to activities like underage drinking; and then compounded the offense by failing to report suspicions of abuse to authorities.
Similar cases elsewhere around the country have attempted to hold parents responsible for criminal behavior of minors under their care.
The case will be closely watched through 2014 by advocacy groups and educators. Katie Hanna, executive director of the Ohio Alliance to End Sexual Violence, observed recently that the point is not necessarily to exact punishment, but to ensure that adults are more pro-active. As she noted, while providing educators with the tools to deal with cases like rape is essential, it's equally important to "prevent this from happening in the first place."
10. Pelican Bay Prison Hunger Strike
On June 8, inmates at the Pelican Bay State Prison in California announced a hunger strike—their third in two years—to protest conditions in the facility's special Security Housing Units (SHUs) which they claimed amounted to psychological torture. Within weeks the strike had spread to over 30,000 inmates in two-thirds of California's prisons.
The country's second largest correctional system (after Texas) is also one of the most troubled. In October, the Supreme Court turned down California's request to hear the state's appeal of a lower court ruling ordering reductions of the prison population. Gov. Jerry Brown and his officials argue that federal oversight of the 33-prison network, including caps on the prison population imposed after a 2009 finding that inadequate health care for California's inmates because of prison overcrowding was a violation of their constitutional rights, was no longer necessary. They claim that the state's "justice realignment program" which released thousands of non-violent inmates (often to county jails) has helped relieved the pressure on state facilities.
But in a year when concern about the nation's mass incarceration policies continues to grow, the strike touched a raw nerve. "The incredible mobilization and activism of prisoners in Pelican Bay has brought important, widespread attention to solitary confinement as a human rights issue," wrote reader Renata Cobbs-Fletcher. Added Jenni Gainsborough: "The strike story was the rare occasion when public attention was brought to inhumane prison conditions in the U.S."
Nevertheless, after an initial surge of interest, the strike was barely mentioned in national media coverage. On September 5, with the number of hunger strikers down to just 100, the prisoners' collective announced it was suspending the strike, while declaring that the "Peaceful Protest of Resistance to our continuous subjection to decades of systemic state sanctioned torture via the system's solitary confinement units is far from over."
Other Stories
Briefly, below are some of the other notable stories and issues of 2013 highlighted by TCR readers, editors and contributors.
After successive years of falling crime rates, the FBI Uniform Crime Report and National Crime Victimization Survey noted for the second year in a row a slow but steady increase. The rates are "still lower than the previous decade, but has the crime declined bottomed out?" wondered Washington Bureau Chief Ted Gest
The mass shooting of elementary schoolchildren in Newtown CT horrified the country last December, and led many to predict that the nation was ready to focus on measures to control the sale of firearms. It wasn't. The stunning recall in September of two Colorado legislators who had worked to develop modest gun control measures in their state underlined the collapse of gun control initiatives in Congress—a defeat that was "total and absolute," observed TCR's Los Angeles Bureau Chief Joe Domanick. Many readers (on both sides of the issue) agreed this was one of 2013's most significant developments.
At the same time, the epidemic of gun deaths in Chicago, which has taken the lives of hundreds of young people—nearly all of them African American—in the city's poorest neighborhoods, declined by an estimated 20 percent in 2013. It was a remarkable achievement in a city singled out by the press as the nation's "murder capital." Police Chief Garry McCarthy credited strategies such as hot-spot policing and the expansion of foot patrols; but he was careful to add that the drop in murders represented "progress" rather than a victory: "We just have to keep winning more than we are losing."
On March 19, Colorado Corrections Chief Tom Clements was gunned down in cold blood when he answered a knock at his home. His suspected killer, Evan Spencer Ebel, a 28-year-old white supremacist who had been released from prison three months earlier, later committed suicide. Alex Friedmann of Prison Legal News wrote that the killing "highlighted much of what is wrong with our justice system," including the "lack of meaningful parole supervision."
And finally: many readers singled out two major cyber stories of 2013.
On January 11, Aaron Swartz, a digital pioneer (he created Reddit) and an advocate of an open Web, committed suicide in what his defenders say was a response to the emotional stress of a major criminal case brought against him by the Justice Department for alleged wire fraud.
Ten months later, in an unrelated case, the FBI announced that it had taken down Silk Road, one of the most notorious underground sites in the so-called Dark Web. The October 2 seizure of Silk Road's assets, along with the filing of charges against Ross Ulbricht, the site's alleged mastermind, for narcotics trafficking conspiracy, computer hacking conspiracy, and money-laundering conspiracy represented an important step in the global struggle against the criminalization of the Web.
Both stories underline the huge and increasingly controversial profile that cyber issues now occupy in criminal justice. It doesn't make it any easier to realize that, while for most Americans the Web is an indispensable (and inescapable) part of our daily lives, too few of us have a handle on its implications for personal and national security.
That's something worth pondering as we head into another year.
Stephen Handelman is Executive Editor of The Crime Report. He and the rest of TCR's editorial team welcome responses from readers.